Jon Quinton, Talia Wolf or Karl Gilis are just few of the speakers who will share their experience, ideas and know-how at the GPeC Summit. On 22nd and 23rd May 2023 Bucharest will be the place to be for everyone in E-Commerce and Digital Marketing.
If you don´t have any plans for 22nd and 23rd May or if you wish to network with the Digital elite in Romania and Bucharest, make sure to be at this conference. It´s an event not to be missed.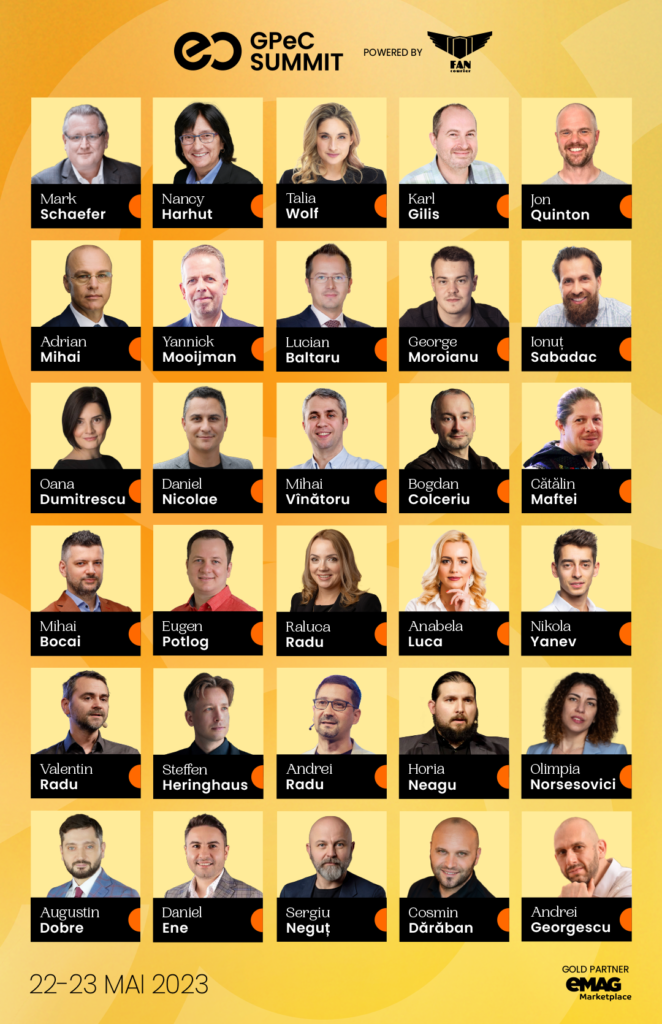 BALÍK PLUS will be there in a booth by the stage ready to talk to you about insert marketing and ideas on how we can help you grow your business. Make sure to come and talk to us if offline marketing interest you and you want to find out how to use it in your Marketing strategy and acquire new customers, build brand awarness more effectively and show appreciation to your customers. Our colleagues Ana (Country Manager) and Lenka (Sales Director) are very excited to meet you and talk to you about BALÍK PLUS and how we can help your business to grow.